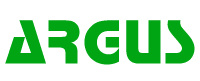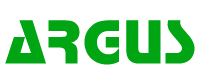 ARGUS Umweltbiotechnologie GmbH


Butanol-Production from Whey (BuProMo)


The aim of the BuProMo-project is the development and validation of an economic, decentralized Acetone-Butanol- Ethanol-(ABE)-fermentation process with an integrated downstreaming unit for the energy sources and platform chemicals Butanol and hydrogen as well as other valuable products. This technology is aimed for the producers of organic wastes in the field of the agro- and food industry such as the dairy industry. For the prototype of the modular constructed container-plant, which is going to be established in the BuProMo project, a continuous whey turnover of 1 m³ per week is planned.
Concept of the production of the platform chemicals (Acetone, Butanol, Ethanol) and Hydrogen from waste streams of the dairy industry.
Project Description

Besides the sustainable produced platform chemical and fuel substitute butanol other interesting liquid (acetone, ethanol, organic acids), solid (Clostridium biomass) and gaseous (hydrogen, carbon dioxide) products are gained in the Acetone-Butanol-Ethanol-(ABE)-fermentation. The recovery of all products is indispensable for the economic concept of the ABE-process. Furthermore, high yield, productivity and energy efficient downstreaming concepts for the different products are essential for the successful development of an economic process. An additional valorization is generated by the utilization of waste streams from the agro- and food industry as substrates which otherwise have to be disposed with costs. An example for this is whey. The low energy content (~42 g/L lactose = 0.71 MJ/L) requires a local utilization.

During the period of the BuProMo-project a mobile container-plant consisting of substrate pretreatment-, fermentation- downstreaming-, wastewater treatment- and process gas treatment units is going to be developed. All units will be designed in a modular way. This allows a separate optimization of the different units after the startup of the process (expected March 2018).
Model of the modular container plant for the ABE-fermentation process; (f.l.t.r.) whey container (white); fermentation unit (red) with 12 L-Continuous Stirred Tank Reactor
Financial Support:

European Union – European Regional Development Fund (ERDF)
Support Program:

Program for the promotion of research, innovations und technology (Pro FIT)

Project Duration:
01.08.2017 bis 31.07.2020

Project Manager:
Dipl. – Ing. Richard Görlitz
Project Partnerr:

Beuth University of Applied Sciences, Berlin
Fraunhofer-Institute for Production Systems and Design Technology
Associated Partner:

Roest AGRO GmbH & Co. KG