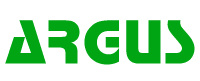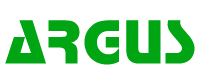 ARGUS Umweltbiotechnologie GmbH




1.

Microbiological Experiments
Under aerobic and anaerobic conditions in batch-form or continuous operation set-up e.g. Dechema "Laboratory Methods for the Assessment of Biological Remediation" with specific reference to:



•

The contaminant specific degree and rate of degradation


•

The contaminant specific kinetics of elimination


•

The requirement for nuitrients and co-substrates
2.

Elution and Retardation Experiments


In line with leachate prognoses, source and transport-time assessments, as well as leachate assessments e.g. BBodSchV Norm with reference to:



•

The rates of leaching and retardation


•

The real-time of experiments (load- and time-referenced analyses)
Biodegradation experiments on the shaking table
3.

ISCO Experiments (In-situ Chemical Oxidation)


With reference to



•

The suitable oxidising agent


•

The amount of the oxidising agent (stoichiometrical and analytical)


•

The variation in hydraulic permeability


•

The rebound effect


•

The infiltration regime (number of infiltration wells, infiltration volumes and infiltration frequency)
Isco-Experiments
(Column experiments)
Laboratory and technical scales
Isco-Experiments
(Rotating shaker)