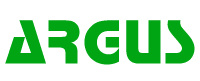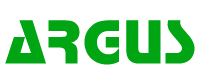 ARGUS Umweltbiotechnologie GmbH



The protection and security of personal information has a high priority at ARGUS Umweltbiotechnologie GmbH.

For this reason, we adhere strictly to the laws on data privacy like German Data Protection Act, the German Telemedia Act and General Data Protection Regulation.

If you choose to contact us through the Portal or via emails, you should be aware that any information transmitted electronically via the Internet might not be secure.
Scope

The subsequent declaration provides an overview about how this protection is ensured, which kind of data and for which purpose data are collected on this website by the responsible provider:

ARGUS Umweltbiotechnologie GmbH
Kitzingstrasse 11-13
12277 Berlin.
Access data /Server-Logfiles


Every time you access our website we automatically collect and store data (server log files) we receive from your browser. These are:

•

Browsertyp/ -version
•

Operating system information
•

IP address
•

Date and time of retrieval
•

Volume of transferred data
•

Message if data transfer was successful.

For data protection reasons the hostname and ip-adress of the clients visiting the site are used in anonymous form without reference to your person (username, password) and inventory .

These data are not person-related. A combination of this data with other data sources will not be taken.

Our web-provider is not authorized to process the data. The recorded data is not used to generate any personal user profile and will not be transferred to third parties.
Processing of personal data

Personal Information is information that enables us to identify you, such as your email address, name, title and address.

Personal data will only be collected, processed and used by us when you tell us your data voluntarily or if this is permitted by law.
Contact Requests

If you send us an e-mail, your contact information will be stored by us. Please note that unencrypted e-mails sent via Internet are not protected against unauthorized third-party access.
Cookies

This website does not use cookies. Also, our service provider is not authorized to use other measures which can be used to track the user's access behavior and preferences.
Revocation, changes, corrections and updates


Users have the right to find out what personal data has been stored and may apply to get this information at no charge.

If you have any questions regarding the collection, processing or use of your personal data, or in case you may need further information, blocking or deletion of data or revocation of consent, please contact:


mail@argus-umwelt.de
Possible Changes

We reserve the right to change this privacy policy. The current version of the data protection is always available at

www.argus-umwelt.de/private policy